Welcome to your Kundalini Yoga venue in Bracknell, Berkshire
Kundalini is a highly prized ancient style of yoga, designed to awaken your 'inner genius' and help you live up to your full potential – in mind body and spirit. 
You do not need to be super fit or flexible, you can be a complete beginner, or have been practicing yoga all your life. 
Kundalini 'calls' you, so if you've made it to this page then you are likely in the right place. Welcome, your exciting journey awaits

KUNDALINI YOGA
Kundalini classes are currently run twice weekly in the Pines Community Centre, Bracknell.
Conducted in glowing candle light, they are an oasis of calm; a perfect antidote to todays challenging and chaotic lifestyle.
PRIVATE SESSIONS
Private sessions are an excellent way of deepening your practice at your own pace.
Sessions can be arranged in your home or mine, and can be for individuals or small groups.
WORKSHOPS AND RETREATS
Periodically themed workshops will be run  where we can deep dive our practice in specific areas of interest.
Details of workshops and retreats will be added here, click the link below for more details
Upcoming 'Introduction to Kundalini Yoga' classes
If you have never experianced Kundalini yoga before and would like to attend our next introduction session, register your interest here.
We periodically run ad-hoc classes depending upon numbers so that you can get used to the basic terms and principles. This introduction class can even be taken retrospectively if you are keen to just get on board and try out a regular class with no waiting though.
Click Here
Full Moon Nidra Meditation & Sound Bath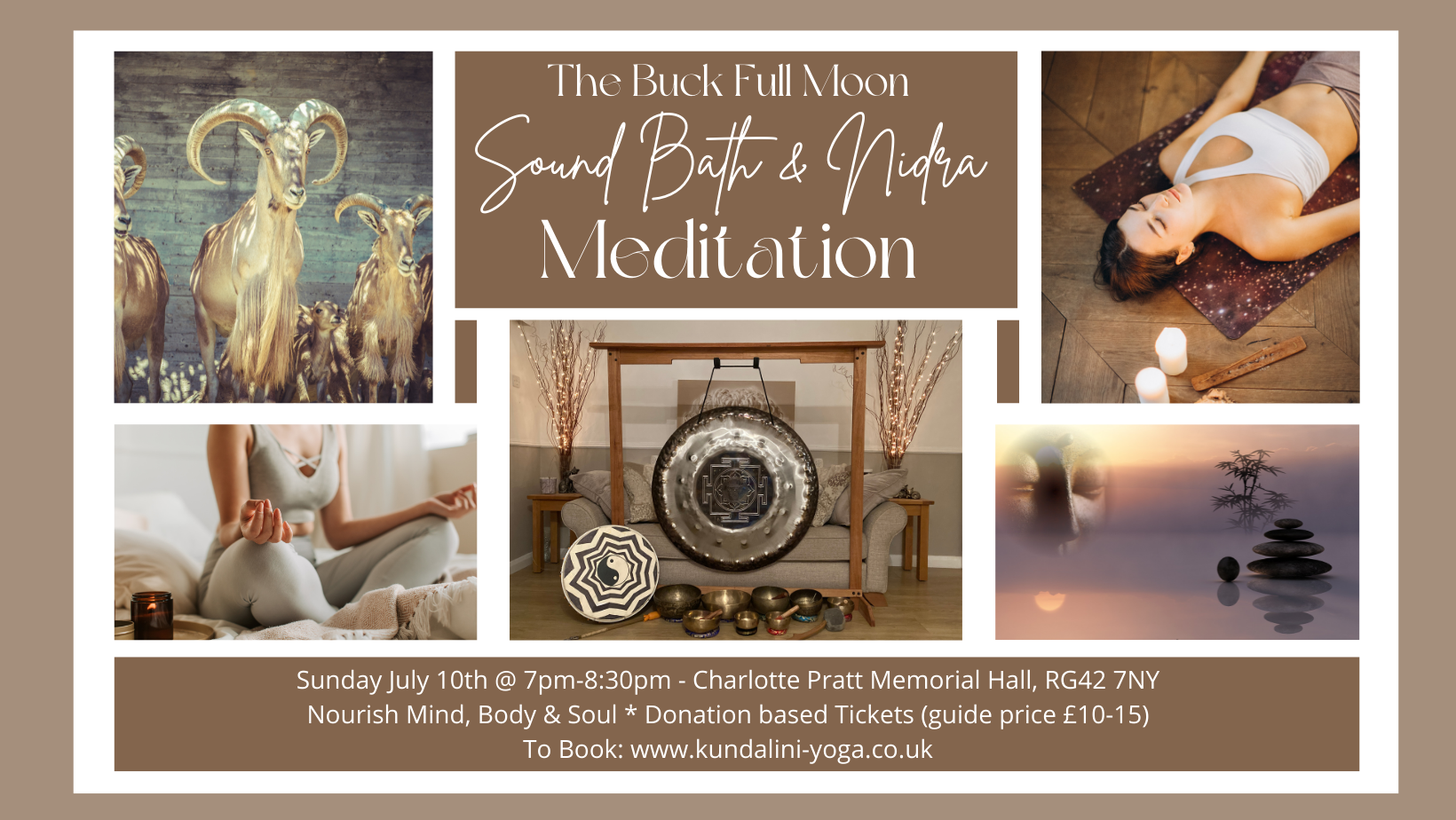 To celebrate the Buck Full Moon in the earthy sign of Capricorn, I will be giving a beautiful Yoga Nidra Meditation and Gong Bath on the evening of Sunday 10th July, in a candlelit haven of tranquility
Visit our Holistic Wellness site for details of our other services and our online shop.
Caapi,Gifts,Guided Meditations